Reeham Business
B2B service
In this section we have a summary of our business-to-business services you can take advantage of. At our core, we focus on distributing roasted coffee beans. In addition, hardware equipment can be purchased on special conditions and is included in our consulting services.
Our B2B clients can benefit from special options at special prices in our coffee shop.
It is initially of interest to repeat buyers and/or intermediaries for the Reeham brand. However, there are also simplified options for your own brand as well. 
The products are already available from a minimum order quantity of 10kg (for example, 40x 250g pouches are equivalent to 10kg).
Depending on the needs of large clients and long-term partners, we can adjust our offers and prices accordingly.
Reeham Business
Private label
For your own Branding
Private label
New brands can take advantage of our Private Labeling service. This means our company produces and delivers coffee beans on your behalf.
The finished product bears only the name of the client.
Based on the Private Label Package, the minimums are as follows:
10kg for Basic Package
125kg for Plus Package without valve
250kg for Plus Package including valve
With the Basic package, a standard bag (black, white or natural) is provided with a sticker. With the Plus Package comes a wrap-around print on the bag and can therefore be individualized by the design 100%.
Reeham Business
Consulting
A great fit for new entrepreneurs and small cafes is our Consultancy Service for guiding first steps towards opening a cafe professionally.
As a partner, you will receive valuable insights into the construction and concept of a café.
In cooperation with you, we answer the questions of product positioning, brand building and long-term branding in order to help you successfully prepare for your business.
Aside from the coffee, you will also receive discounted rates from our suppliers and partners on the coffee machines and accessories.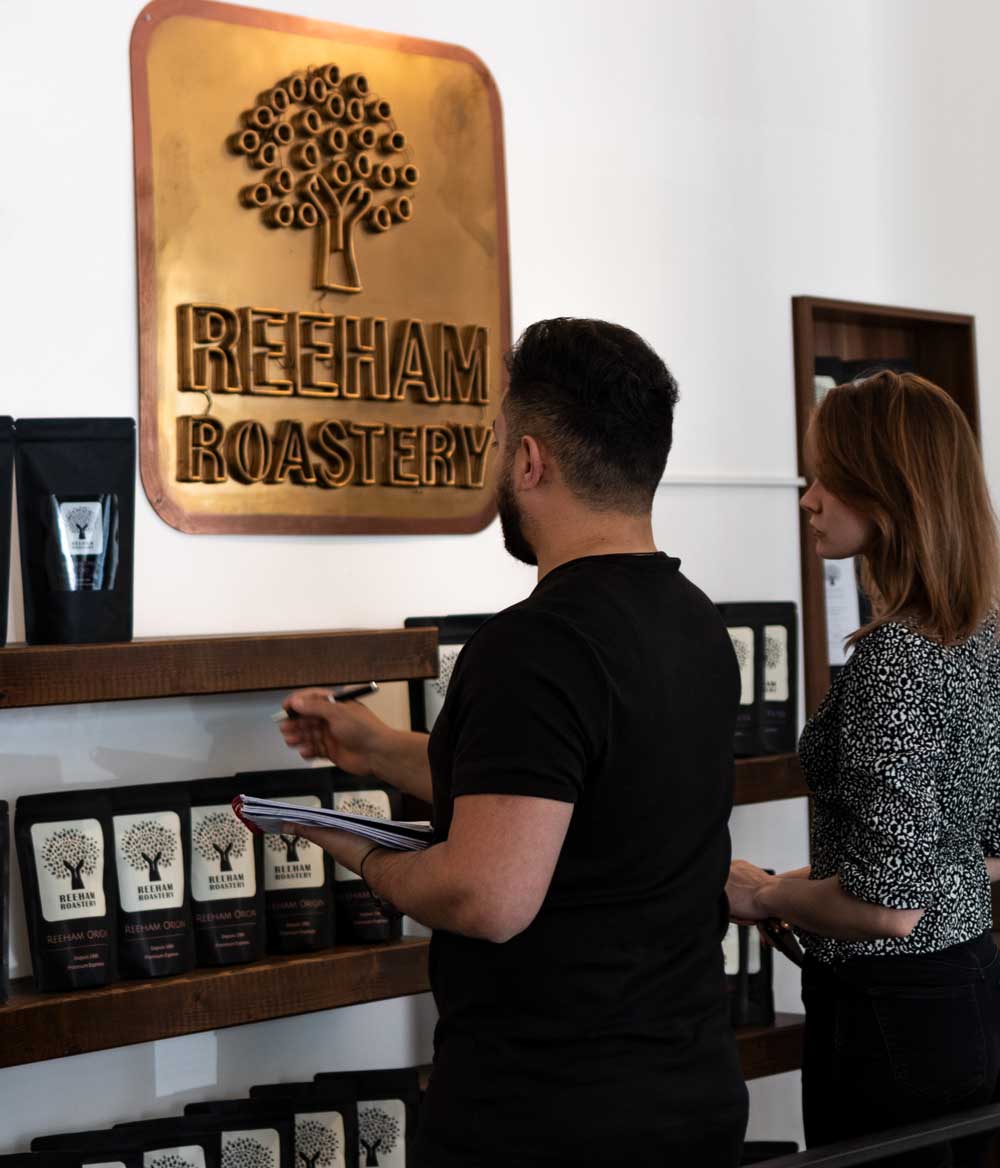 Do you have any other questions about the B2B Portal?
Reeham Coffee GmbH
Schlüterstraße 12
10625 Berlin
Need Help?
You will find helpful information and tips for using our B2B accounts and products in the B2B documentation.